Tom Thomson Art Gallery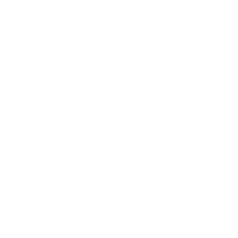 River District Business
Galleries, Arts & Entertainment, Tours & Attractions
Public art gallery & national attraction with a collection of 2600+ contemporary and historical works. Presenting exhibitions, projects, education & research.
Admission is by donation.
Free 2 hour street parking is available.
The Gallery was established in commemoration of iconic Canadian landscape artist Tom Thomson who grew up on the shores of Georgian Bay, in Leith, Ontario, just north of Owen Sound. The Gallery has a nationally significant collection of contemporary and historical art, including important Thomson works and artifacts.
The earliest beginnings of the Gallery was in a church purchased by the Grey County Historical and Art Society in 1959. By 1964, the Gallery had collected several works by Thomson and members of the Group of Seven. The City of Owen Sound ratified the construction of the Gallery as a Centennial project and opened the Tom Thomson Memorial Art Gallery in 1967. With inadequate art storage and limited exhibition space, the City supported a second expansion and the Gallery was renovated in 1988.
In 1994, a bequest from a nephew of Tom Thomson, added eleven Tom Thomson works to the collection and in 1999 a private donation of twenty-three Group of Seven works was added, including a version of Lawren Harris' Pic Island.
Building on a tradition of work which explores the concept of landscape, the Gallery developed an important collection of contemporary Canadian photography, paintings, and sculpture including seminal works by Carl Beam, Ed Burtynsky, Aganetha Dyck, Geoffrey James, Greg Staats, Diana Thorneycroft, Tim Whiten and others.
The Gallery is committed to exploring new ideas inspired by the Canadian landscape, curating artists that push conceptual or material boundaries, eliciting dialogues that engage important issues and concepts in contemporary art.
| | |
| --- | --- |
| Monday | Closed |
| Tuesday | 12:00 PM - 4:00 PM |
| Wednesday | 12:00 PM - 4:00 PM |
| Thursday | 12:00 PM - 4:00 PM |
| Friday | 12:00 PM - 4:00 PM |
| Saturday | 12:00 PM - 4:00 PM |
| Sunday | Closed |