Rock The Sound Choir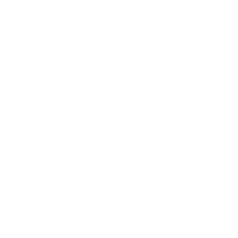 River District Business
Community Organizations, Arts & Entertainment
Rock the Sound Adult Choir
Welcome to the magical world of Rock the Sound Choir, Directed by Holly Sled. Come experience the power of music, which unites people from all walks of life. We are a community-based choir established in 2012 and have been a driving force in the realm of creating harmonies in the genres of classic rock, pop, and modern music. With a membership that has grown and has included hundreds of talented voices over the years, our diverse and inclusive choral community stands as a testament to the unifying strength and power of music. Join us as we continue our musical journey, where the love for music and the spirit of inclusivity forge unbreakable bonds and lifetime friendships. Let your voice be heard, and let's Rock this world together.
Rock the Sound Youth Choir
Rock the Sound Youth Choir,
directed by Tara MacKenzie,
was established in 2011 and grew to become a vibrant and dynamic Youth Choir and Teen Choir Mentorship Program! We're not just your typical choir; we're a community where young people gather to have fun, build meaningful relationships, and cultivate a sense of belonging.
As a Teen Choir youth mentorship program, we offer an excellent opportunity for high school students to earn volunteer hours while making a positive impact in their community co creating with other young people. Through our engaging activities and events, we encourage personal growth and leadership development. Fun is at the centre of what we are doing!
Our musical repertoire is filled with retro rock, pop, and new wave classics, evoking the nostalgic vibes of the "Stranger Things" soundtrack. Together, we create unforgettable rehearsals and performances that captivate audiences and leave them wanting more.
We have a master voice coach ready to help develop safe, healthy, and powerful technique
Join us at "Rock the Sound Youth Choir" and be part of a musical journey that not only embraces talent but fosters a strong sense of community and camaraderie among young individuals. Let's rock on together!
ElementalWorld Drum Ensemble
Introducing the Elemental World Drum Ensemble: A vibrant community group where rhythm enthusiasts come together to embrace the world's diverse cultures through hand drums. With a focus on respect and authenticity, our ensemble is dedicated to preserving the essence of each rhythm's original culture. Through our expert instruction, members can explore a wide array of drumming styles from various corners of the globe, honing their techniques with precision and care. Embracing camaraderie and joy, we foster a warm and inclusive environment where everyone can learn, grow, and have lots of fun on this rhythmic journey of discovery. Join us and let the beat of the world unite us in harmony!